Strings Attached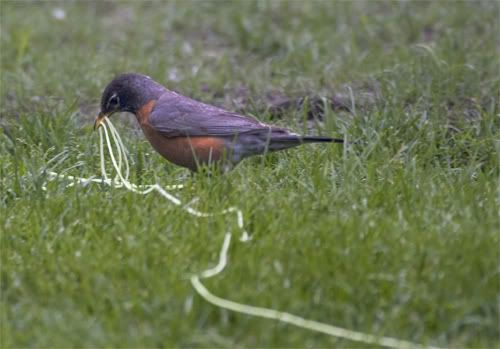 Canon 20D, Canon 100-400L IS @ 400 mm f/5.6 1/100
I'm posting this image not because it's a great photo, but
because it illustrates an interesting incident. The robin,
apparently collecting material for a nest, picked up a piece
of string and tried to fly away with it. However, the string
was at least 10 feet long and both ends were tied to metal
poles. As a consequence, the string put up quite a fight,
and the bird was forced to drop it. The matter did not,
however, end there. The robin returned at least five
times as I watched, picking up several loops of string in its
mouth, flying away, and quickly having to let go. Eventually
it gave up in (I would imagine) disgust.