Fourth of July Abstract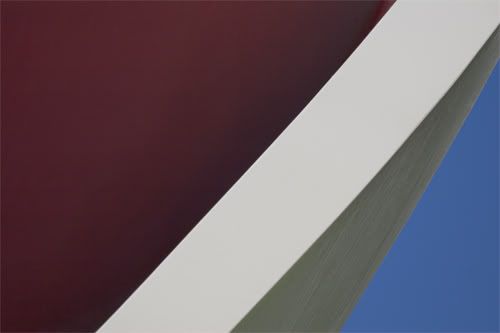 Canon 20D, Canon 100-400L IS @ 330 mm f/5.6 1/400
Detail of the Spoonbridge & Cherry outdoor sculpture in Minneapolis.
I'm posting it today because it's red, sort of white, and blue. The red
is part of the cherry, the sort-of-white is the edge of the spoon, and
the blue is the sky.
The image below shows the entire sculpture.