Roof Repair Abstract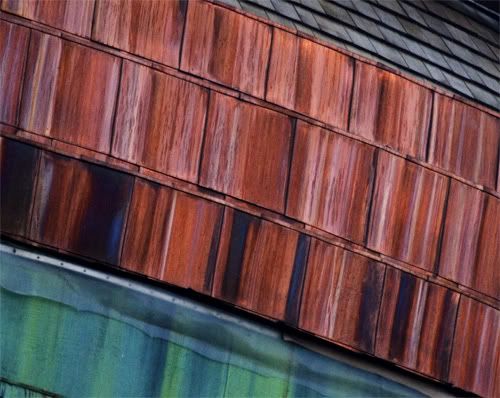 Canon 20D, Canon 100-400L IS @400 mm f/5.6 1/1000
Detail of a roof undergoing repair in downtown Baltimore.
I haven't been posting or commenting much lately
because I've been very busy; work keeps getting in
the way of photography. I hope to have a bit more
time soon, however.
Chiaroscuro and I are off tomorrow for a short trip to
Minneapolis. I have to work most of the time, but
am still hoping to find a little time for photography
while I'm there.