Liberty Place, Philadelphia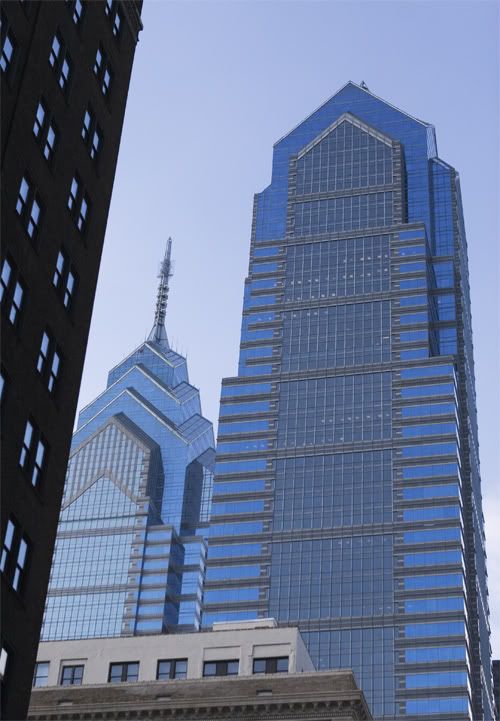 Canon 20D, Canon 24-70L @ 43 mm f/4.5 1/2500
I'm taking a break from flower photos today although more (alas)
will be forthcoming in the near future.
A couple of weeks ago
Chiaroscuro
and I spent two
days in Philadelphia. We had a good time, although we had one
frustrating morning in which we walked to the Academy of Natural
Sciences where I remembered having previously visiting an indoor
butterfly garden. Unfortunately, the garden was gone, and so were
our plans for taking butterfly photos. We then walked to South
Street to visit a favorite used bookstore, which not only had a large
collection of interesting books but also a resident cat named Earl
Grey. The store was also gone. At least we got some exercise.
I took this photo about a block from our hotel.